If you're looking for an affordable yet effective insulation material, fiberglass is a good choice. It comes in either blankets that you cut yourself or batts that are pre-cut for easier installation. It's one of the most frequently used insulation materials because it's affordable, easy to find, and reliable. Fiberglass insulation is also used a lot in attics using blown-in insulation.
What is Fiberglass Insulation?
This insulation is made out of plastic that's made stronger with glass fibers. These materials are heated and spun together to make a texture that's similar to wool. During the manufacturing of this material, small air pockets between the glass are created, which is what gives fiberglass insulation the properties that make it excellent for use inside of homes. It will slow heat, cold, and even sound from spreading throughout the house, which can make it more comfortable year-round.
Although batt and blanket fiberglass insulation is among the most common, loose-fill is widely available as well. However, this must be used with a hopper that will effectively blow the fibers into place. Since these machines can be expensive to purchase and difficult to use, it's crucial to have a contractor do the installation for you.
Where is it Best For?
Interior Walls
Attics
Crawl Space
Exterior Walls
Pros of Fiberglass
Affordable
Easy to Install
Improves Energy Efficiency
Widely Available
Cons of Fiberglass
Must Wear Protective Gear When Installing

Vulnerable to Moisture

Can Shift Over Time

Vapor Barrier May Be Required
R-Value
The R-value of fiberglass batts or blankets is 2.9 – 3.8 per inch, while loose-fill fiberglass has an R-value of 2.2 – 2.9 per inch. The thickness you'll need in your home will depend on the R-value you're trying to achieve.
Average Pricing
The cost of raw materials will vary based on the thickness you need and whether you're choosing batt or loose-fill insulation. However, the average cost for batts can vary between $0.64 and $1.19 per square foot. Loose-fill will cost around $1 to !.50 per square foot. With either option, installation can run anywhere from $40 to $80 an hour.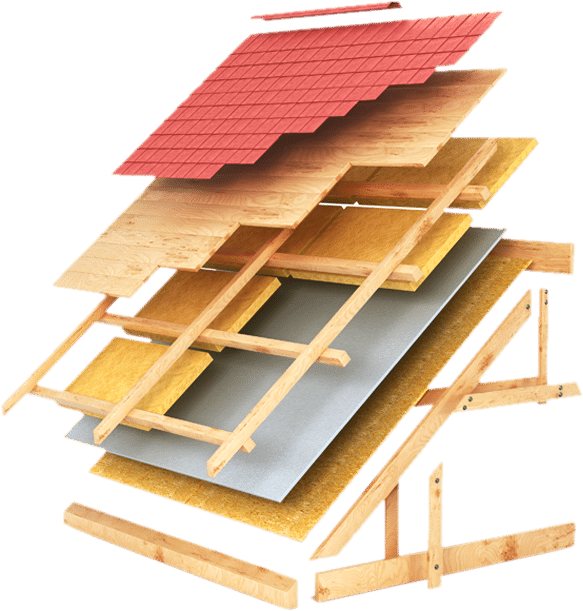 How Action 1 Insulation Can Help You
At Action 1 Insulation, fiberglass insulation is a material our contractors are extremely familiar with. We can inspect your home to tell you how much insulation is needed, if you should replace your existing insulation material with it, and if a specific barrier is necessary. Our priority is to answer your questions and take care of the installation so you don't have to worry about insulation again. Although fiberglass insulation is often considered easy to install, it does require skill to get right. By having a contractor help you, much of the risk of improper installation can be eliminated.
Schedule your service today
3 easy steps