Mineral wool insulation is another great option for insulating your home, especially if you want top-tier performance. While this is similar to many other insulation materials, there are differences that set it apart. By learning more, you can determine if this is a good option for the inside of your home and the R-value you're aiming to achieve.
What is Mineral Wool Insulation?
Also known as Rockwool, mineral wool insulation is made by heating and spinning certain types of rock materials. After this, it's bound into a wool-like material with oils and different types of resins. This insulation can also be made from the waste leftover from steel production, otherwise known as slag. In general, most mineral wool is made with 90% recycled materials, so it's an eco-friendly option.
Mineral wool is sold in either batt/blanket and loose-fill form to accommodate all types of applications within the home. Both offer insulation benefits that homeowners desire, which is why builders prefer using it throughout homes as they build. However, the higher price point does make this more difficult to invest in, especially if you need a lot of insulation in your household.
Where is it Best For?
Walls
Ceiling
Floors
Attics
Roofs
Pros of Rockwool
Energy-Efficient

Durable

Fire-Resistant

Doesn't Cause Skin Irritation

Mold/Mildew Resistant
Cons of Rockwool
Expensive

Not Readily Available

Heavy/Difficult to Handle

Saw Required to Cut Batts
R-Value
The R-value of mineral wool ranges from 3.7 – 4.2 per inch.
Average Pricing
Raw materials will cost anywhere from $1 to $1.20 per square foot. Installation by a professional will add an additional $60 to $100 per hour to that price.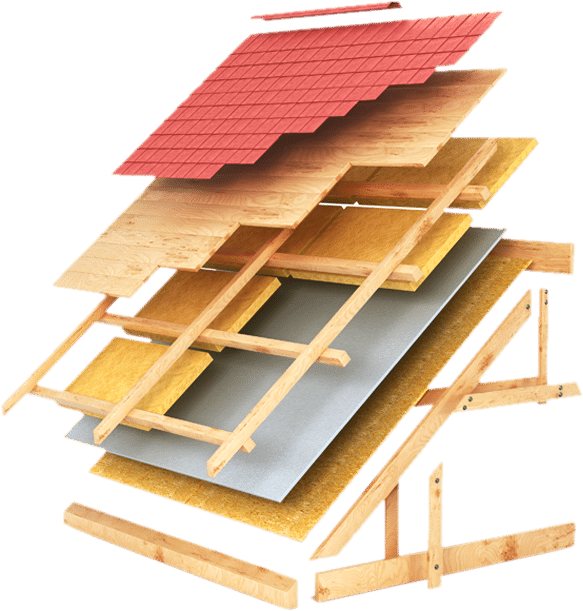 How We Can Help You
We are experts when it comes to insulation, including mineral wool. We can install it in new homes, replace it in homes already built, and add it to areas where extra insulation is needed. We have the tools and experience that are necessary to get this installed with ease, even in tight spots. Our contractors are experienced, honest, hard-working, and dedicated to helping you with all your home insulation material needs.
Schedule your service today
3 easy steps