Using insulation on its own may not be enough to achieve the comfort you're looking for inside of your home. Fortunately, you don't have to give up and continue to deal with high energy bills every month. Materials like vinyl insulation can improve your home's energy efficiency while helping to keep you comfortable year-round.
What is Vinyl Insulation?
This insulation is unique because it uses vinyl as the facing material for blankets of fiberglass insulation. While fiberglass does a decent job of slowing the movement of air on its own, the vinyl helps prevent moisture from passing through. Vinyl also helps slow the transfer of air, which further improves the insulation properties within your home. The facing material is already attached to the blanket of installation, so you won't have to do anything extra to take advantage of the vinyl.
If you plan on installing fiberglass insulation in areas where moisture is present, then this type of insulation is worth having. It can save you from having to install a separate vapor barrier, as the vinyl will act as that barrier automatically. It's easy to work with and contractors are familiar with the steps to install for added simplicity.
Where is it Best For?
Ceiling
Basement Walls
Exterior/Interior Walls
Attic
Pros of Vinyl Insulation
Waterproof

Energy-Efficient

Additional Vapor Barrier Not Required

Protects Insulation

Clean and Finished Look
Cons of Vinyl Insulation
Only One Layer can be Installed

Shouldn't be Placed Next to a Heat Source
R-Value
The R-value of the insulation will depend on the exact type of insulation used behind the vinyl. The vinyl itself does help slow the transfer of air but it is not an insulation material on its own.
Average Pricing
The price of faced insulation will depend on the specific material and thickness you choose. This is why the price can range anywhere from $0.50 to $2 per square foot, installed. If you're interested in a specific cost, it's important to speak with a contractor about the space you need to cover and the material that's most ideal for your home.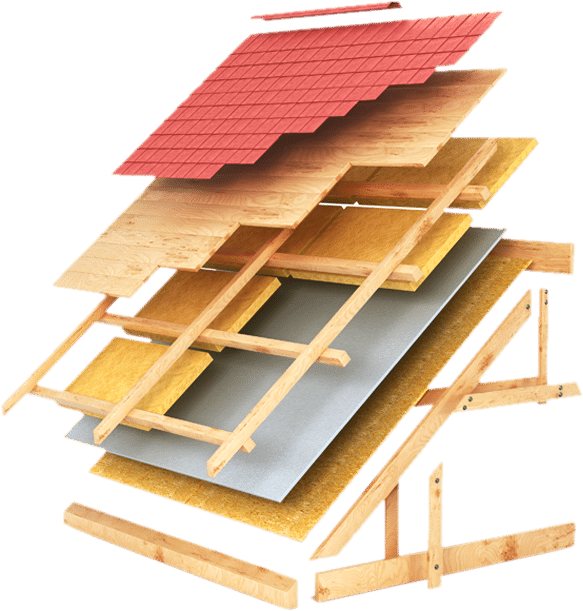 How We Can Help You
Our local teams have extensive experience working with insulation, including materials that are faced with vinyl. If you have questions about installing this anywhere in your home, we can help. We understand where this is most effective to be installed, if it's ideal for certain spaces, and if your current insulation will need to first be replaced. We are glad to answer your questions and take care of the installation to make the process as easy as possible.
Schedule your service today
3 easy steps