We're proud that our team at Action 1 Insulation can help our customers with any type of garage insulation they'd like to have installed in their residential or commercial space. However, we often see that there's confusion about what types they should use for their garages. If you're interested in learning more about the most popular options and how they may benefit you, then we've shared a quick guide below to help. This may help clarify some questions you have about garage insulation and what it can do for your home.
Throughout your home, there are many rooms you can consider insulating to improve overall energy efficiency. The garage is one that we highly recommend looking at, as it can be a major source of air loss throughout the year. This is especially true if your garage is closely connected to your home and shares walls with the interior spaces. Some of the biggest benefits of investing in insulation for this room include:
Reduced Noise Transfer Between Walls
More Storage Options
Reduced Air Transfer Between Walls
Pipes in the Garage Will be Protected
Carbon Monoxide from Cars Won't Transfer Between Walls
These advantages can improve the comfort and safety of your home. Since they can also lead to improved energy efficiency, it's easy to see why insulation is worth it in the garage. It's one investment homeowners can rely on for noticeable results throughout the year.
What to Look For in Garage Insulation
To install insulation that performs well and lasts a long time, it's important to choose the right type. The qualities below are some of the most important to have in the material that you invest in for your garage.
Easy to Work With
Doesn't Retain Moisture
Can be Installed in Space Available
Not Too Heavy
Decent R-Value
With these qualities, you'll have insulation that will perform as you need it to throughout the year. If you need help picking the exact insulation that's right for you, then discuss options with your contractor. Our team at Action 1 Insulation can explain everything you need to know so the decision is much easier to make.
Best Material Types to Consider
Batts and Rolls
These materials are commonly used in garages because they are affordable and easy to install. The R-value of this material will vary between R-2.9 and R-3.8 per inch, so the exact value achieved in your garage will depend on the inches of insulation you have installed. While both batt and roll insulation are effective, it's important to note that they will retain moisture. If you decide to have these installed in your garage, whether in the walls or on the ceiling, it's important to also have a vapor barrier installed with it.
Loose Fill
The R-value of this type of material will vary between R-2.9 and R-3.8 per inch, so the exact value achieved in your garage will depend on the inches of insulation you have installed. While the R-value can range from R-3.1 to R-3.8 depending on the material and thickness, it's important to know that the material will settle over time. This can make it less effective, which is why it's crucial to work with an experienced contractor who knows how much to install and where. If you choose this, they may recommend using it with other types of insulation to increase the effectiveness without costing you a lot more.
Spray Foam
Although spray foam is one of the more expensive insulation choices for a garage, it performs beautifully and can last a long time. This is why it's one of the most common choices for homeowners who are looking for the best value and performance for garage insulation. The R-value of this material can vary with the type, with open-cell spray foam having an R-3.7 rating per inch and closed-cell spray foam having an R-6.5 rating per inch. Either type of spray foam may be recommended by your contractor, depending on your garage and the space available.
Rigid Insulation
Rigid insulation has an R-value of around R-5 per inch, making it a good choice if you're looking for maximum efficiency. It can be used throughout your garage, including the main garage door, walls, and ceiling. When looking at choices, insulation that has a foil-backing is one of the best for the garage because it will prevent mold and mildew growth. The only downside to rigid insulation is the cost, although most homeowners feel it's worth it for the results.
Reflective Insulation
Reflective insulation is made with traditional pre-cut panels of insulation that are sandwiched between two layers of reflective polyethylene. It's best installed on the garage door itself, as it will offer maximum performance in this area where it faces the sun. However, for the walls of your garage, you may want to go with a different insulation option that has a higher R-value.
Radiant Barrier
Radiant barriers do not have an R-value because they do not absorb heat like traditional insulation does. Instead, radiant barriers reflect the heat of the sun to prevent the warm air from being absorbed into the garage. This is why it's best to have it installed in addition to traditional insulation that will act as a second barrier for energy efficiency. A radiant barrier is best installed in areas of the garage that face the sun, such as the garage door and ceiling. Fortunately, this material is effective so it's an easy choice to have installed.
Which Type is the Best for a Garage
The insulation installed in your garage will depend on the room and how it's set up. Details, such as whether it has drywall or if the walls are exposed will determine which insulation is going to be most effective inside of your space. Overall, spray foam, rigid boards, and fiberglass are some of the most commonly used materials throughout the country. To help determine what will perform well in your garage, our team at Action 1 Insulation can help. Our contractors will look at how this room is built, discuss your goals, and then give you the best options to choose from.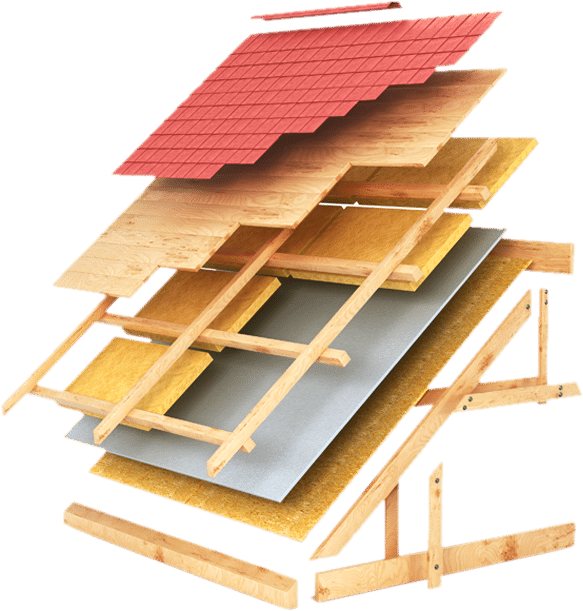 Which Type is the Cheapest to Buy and Install for a Garage
Traditional fiberglass is generally the cheapest to buy and install in the garage. However, this may not work for your garage if your walls are exposed. Speak with a contractor to make sure a cheaper material will offer the value and longevity you're after.
Why Hiring an Expert Team for Garage Insulation Makes Sense
Hiring a professional is always recommended, especially when it comes to working with insulation. They offer more advantages than you think, including:
Saving Time
Professionals can get any type of insulation installed in a fraction of the time it would take an amateur.
Reduce Cost
You'll waste fewer materials and will get better pricing on materials when you work with a contractor.
Results
With insulation work, results are important. Our team at Action 1 Insulation makes sure every detail is done right from start to finish. This ensures you get maximum performance of out of your insulation so you can rely on it year after year.
Schedule your service today
3 easy steps